I'm Nina Say. Yes 'Say' is my real last name! I own and operate Say 4 Media with my husband as well as work hand in hand with PR professionals and companies to boost brand awareness within the ever growing realm of bloggers.
I started this blog in September of 2009, I didn't know where it would go or what I would write about. I still don't. You'll find a lot of different things here, but my passions include photography, my kids, food, and weight loss. This list might change in the future, who knows?
"I consider myself to be a lifestyle blogger above all else, because nothing defines me more than the way I live my life."

~Nina Say
Accomplishments:
Finalist of the Epic Mom Blogger competition.
Whirlpool Test Drive Mom
LifeLock Brand Ambassador
Big Brothers Big Sisters "Latino Bigs" 2013 Campaign Blogger
I'm always looking for more great opportunities, feel free to contact me if I interest you!
You can find me on the following Social Media websites:
Interviews and Features:
Nina Say is available for the following:
nina at ninasay . com
SEO Consulting
SEO Audits/Campaigns
Public Speaking (Conferences, Events, Social Media)
Spokesperson and Commercial Work.
Works With the Following: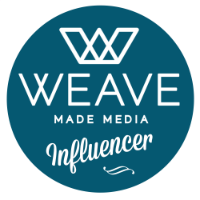 0